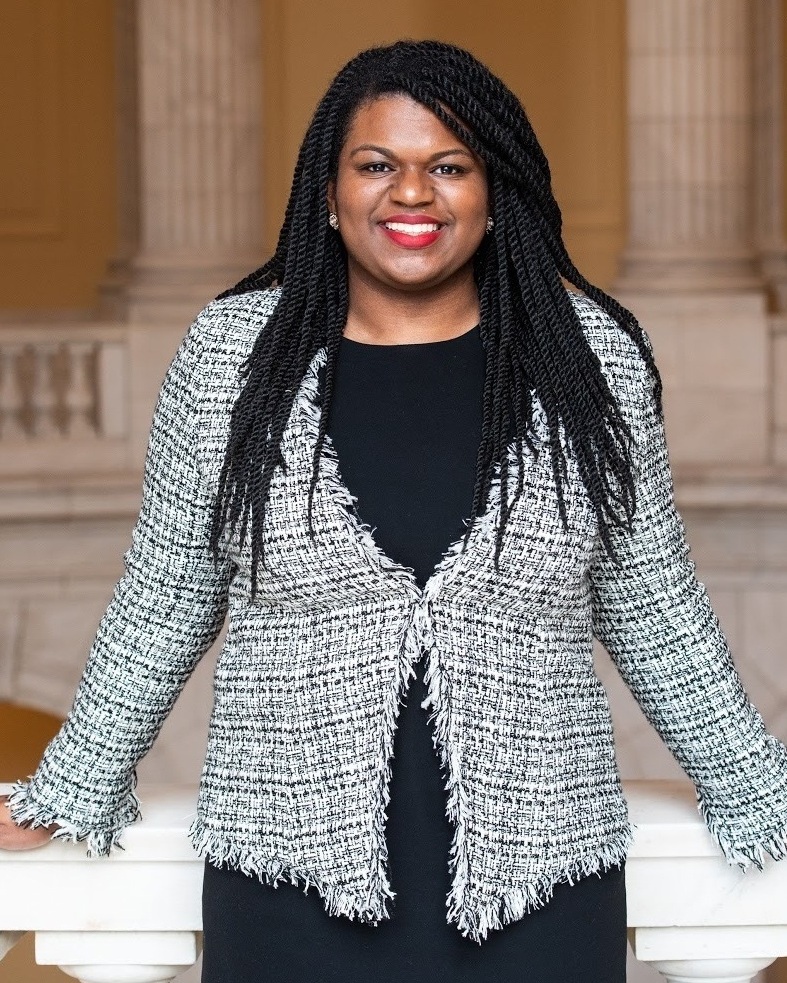 Audra L. Jackson is the Assistant Manager for the House Democratic Cloakroom under the leadership of Speaker Nancy Pelosi. Prior to joining the Cloakroom, she worked in the House Democratic Caucus for Vice Chair Linda Sanchez handling member services and managing special projects. Audra also served in Congresswoman Eddie Bernice Johnson's office, during this time she managed the Congresswoman's premier events for the Congressional Black Caucus Foundation's Annual Legislative Conference and served as the healthcare legislative aide.
Audra has been on the Executive Board of the Congressional Black Associates for the past two years, serving as Secretary and Vice President respectively. She is native Houstonian, born and raised in the Greater Third Ward area. Audra graduated Cum Laude from the University of Texas at Dallas with a Bachelor of Science in International Political Economy where she was initiated into the Sigma Mu Chapter of Delta Sigma Theta Sorority, Incorporated.
Didier Barjon serves as a Legislative Assistant for the Hon. Kathy Castor (FL-14) handling technology, telecommunications, financial series and Caribbean policy. Prior to joining team Castor, Didier worked for The Hon. Xavier Becerra. He is a Haitian-American born in New York City and raised in Tampa, Florida. Didier is a graduate of Philadelphia University where he received a Bachelors in Law & Society and served as the captain of the cross country and track team.
Alaura Ervin Alaura grew up in Midwest City, Oklahoma. She attended the University of Oklahoma and University of Central Oklahoma were she received an B.S. in Kinesiology with a minor in Business Administration and a M.S. in Wellness Management- Health Studies. She is currently the Deputy Legislative Assistant handling health and education for Senator Tim Scott of South Carolina.
TREASURER| MEMBERSHIP CHAIR
Christopher Harvey serves as a Legislative Assistant in the Office of Congresswoman Lizzie Fletcher, Texas' 7th Congressional District. He manages a legislative portfolio that includes the House Science, Space, & Technology Committee, Agriculture, Education, Financial Services, Homeland Security, Housing, Immigration, Small Business, Social Security, and Space. Prior to joining Congresswoman Fletcher's staff, Christopher served as the Staff Assistant in Congressman Jim Himes' office, Connecticut's 4th Congressional District.
Christopher has been a member of the Congressional Black Associates since 2018. He is a proud graduate of Texas Southern University where he received his Bachelor's in Political Science and a graduate of the George Washington University where he received his Master's in Legislative Affairs. Christopher is a member of Alpha Phi Alpha Fraternity, Inc. (Delta Theta Chapter) and a native of Houston, Texas.
Professional development chair
Rasheedah Hasan currently serves as Chief Clerk for the U.S. House Veterans Affairs Committee, where she assists the Chairman with scheduling committee hearings and arranges for committee hearings. Before coming to the Committee, Rasheedah interned for the Congressional Black Caucus Foundation Inc., where she worked as a Congressional Aide for both the Senate Small Business and Entrepreneurship Committee and in the Office of Senator Jeanne Shaheen (D-NH).
Rasheedah is a native of the "Show Me State", born and raised in the City of Saint Louis, Missouri. She graduated from Northwest Missouri State University with a Bachelor of Science in Psychology and Communications, and is the proud Co-Founder of First Lady Organization, where she dedicated her time organizing professional development programs to assist college students transitioning into the workforce.
Ashley Bunn currently serves as the Senior Instructional Designer and Curriculum Developer for the Congressional Staff Academy under the Customer Experience Center in the Office of the Chief Administrative Office. Prior to joining the Hill, Ashley was the Senior Manager of Curriculum Development for Marco's Franchising LLC. Ashley has extensive experience in both training and development and politics with a Bachelors in Political Science from Morgan State University and a Master's degree in Instructional Systems Design from the Univ. of Maryland – Baltimore, County.
In the past she's served as co-Chair of the Toledo Museum of Art young professionals group The Circle. She also served as a board member for the Toledo NAACP. As the consummate hostess, she's looking forward to preserving the most popular and engaged social events that make the Congressional Black Associates the premier staff association on the Hill, while bringing her own personal touch to the role!
Ashleigh Phillips currently serves as the Community Service Chair for the Congressional Black Associates. She is one of the five Customer Advocates who represent the Chief Administrative Officer (CAO). In this role, Ashleigh is tasked with delivering administrative support to 88 members of Congress, both Democrats and Republicans, in Washington, DC, Maryland, Virginia, North Carolina, South Carolina, Georgia, Alabama and Florida. Prior to joining the CAO, Ashleigh had been a Constituent Liaison for Democratic leader, Congressman Steny Hoyer for three years. Ashleigh's outreach portfolio consisted of women, veterans, and young professionals.
Ashleigh holds a Bachelor of Arts in Psychology from Hampton University and a Master of Arts in Public Management from the Johns Hopkins University. Ashleigh is a native Prince Georgian who relocated with her family to Charles County, Maryland at the age of 7. Lastly, Ashleigh is a proud member of The Links, Incorporated.
Paul Nicholas serves as the Staff Assistant in the office of Congressman Steny Hoyer (MD-05). He has been a member of CBA since 2016 where he was an intern in the office Congressman Elijah Cummings (MD-07) as well as the Committee on House administration. Paul grew up in Prince George's County, Maryland and graduated from the University of Maryland, College park where he focused in Public Policy and Business Administration. He is very proud to be part of the 2019 CBA executive board serving as Parliamentarian.
Herline Mathieu currently serves as Communications Co-Chair. She is the Legislative Aide/ Scheduler to Congressman Emanuel Cleaver, II, of Missouri's 5th District. Herline previously served as a Policy Advisor Fellow to Congressman Alcee Hastings. She attended the University of Central Florida where she attained in bachelors in Political Science-Pre Law and is a member of Alpha Kappa Psi, a business professional organization. Herline is from Orlando, Florida.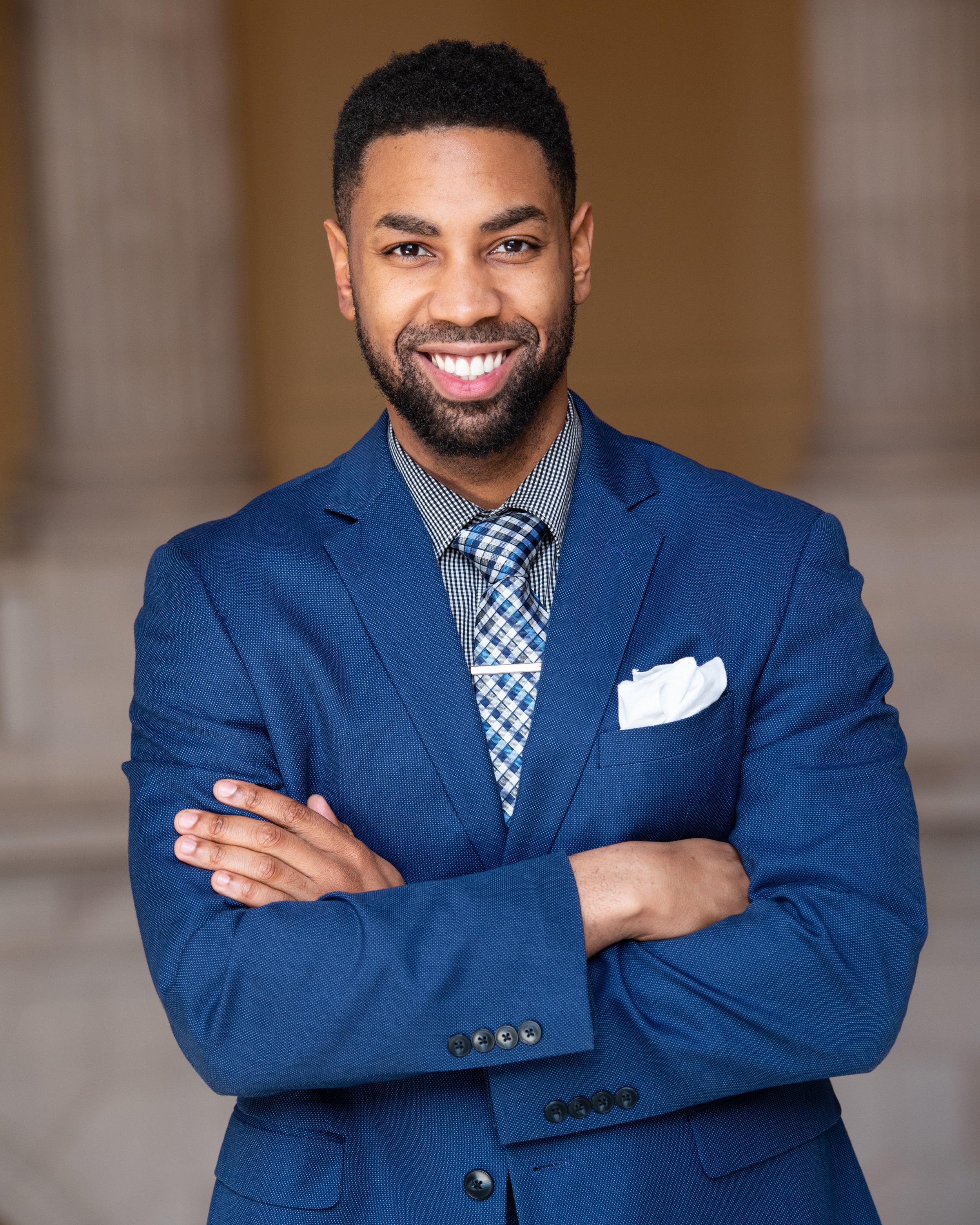 Curtis Doster, Jr. is the Senior Legislative Assistant for the office of Congressman Antonio Delgado, New York's 19th District. His portfolio includes the Transportation and Infrastructure Committee, Veteran Affairs, Housing, Education, Criminal Justice/Civil Rights, Labor, and Homeland Security. Prior to joining Congressman Delgado's team, Curtis worked as the Legislative Aide for Congresswoman Brenda Lawrence, Michigan's 14th District, and also worked at Fiat Chrysler Automobiles as the Labor and Employment Counsel and Union Relations Negotiator.
Curtis has been a member of the Congressional Black Associates for two years; this year will be his first serving on the Executive Board. He is a native of Detroit, Michigan and graduated with honors from Michigan State University College of Law and Bowling Green State University, where he studied Economics.